Cloud Managed Fiber Switch / media converter. (1, 2, 4 ports RJ45)
Support Standalone Management and Centralized Management, Fiber port 100M and 1000M Auto-negotiation, Remote reset, Remote power failure alarm.
Brief Introduction:
Cloud management equipment (fiber media converter and fiber switches, etc.) and cloud management platform are developed by Jieti technology firstly in China, with its own core technologies and complete intellectual property rights. Centralized monitoring and background rendering of remote devices can be easily implemented through this system. The management platform can present real-time information of the device: power supply status, optical port status, electrical port status, optical module information (wavelength, distance, rate, temperature, optical power), POE status, traffic statistics, etc., and real-time alarms and records, Simple operation, real-time alarm, accurate positioning, and efficient maintenance, fully realize intelligent management, and minimize procurement, inventory, construction, network construction, and operation and maintenance costs, providing customers with cost-effective line management solutions.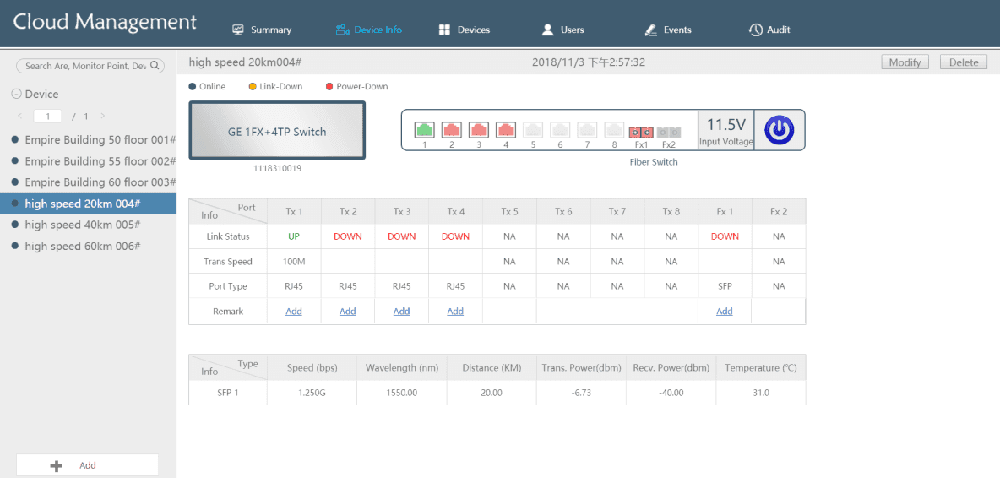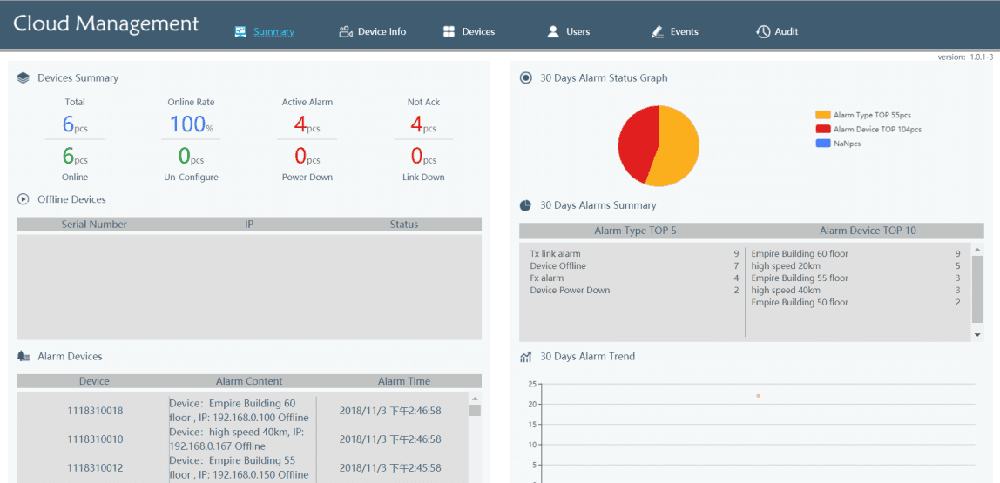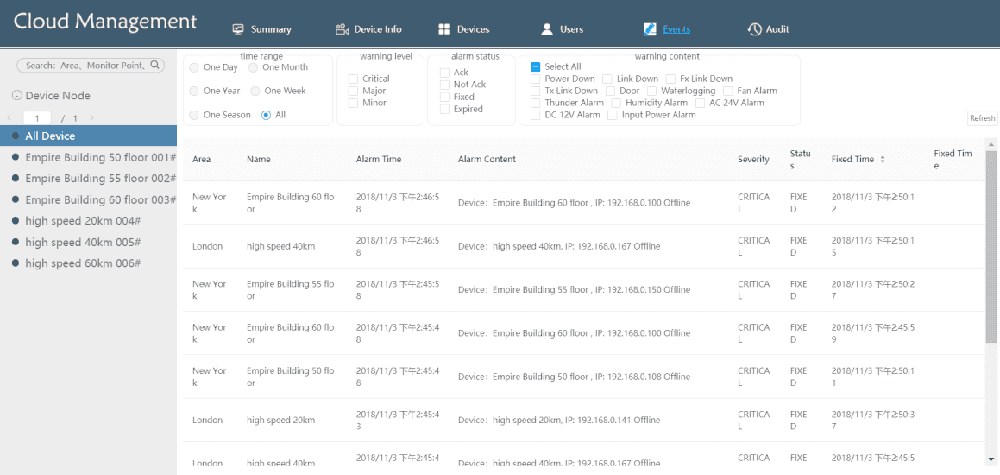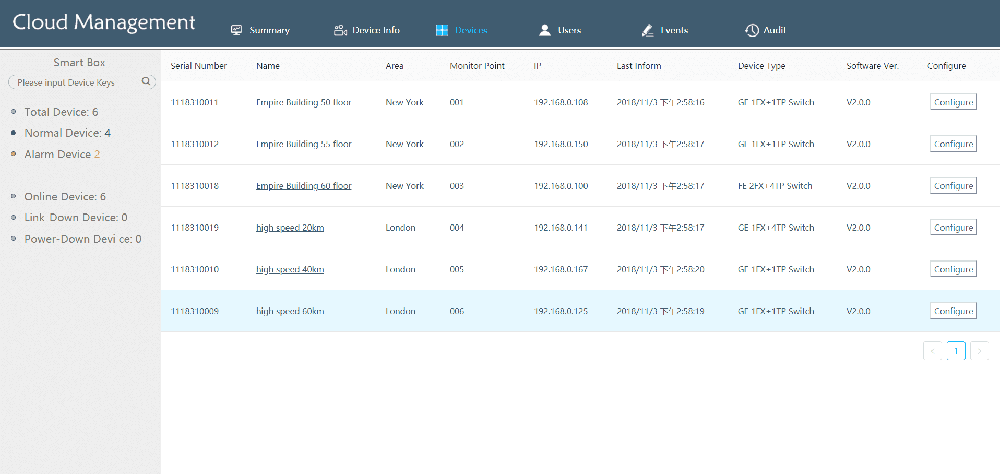 Product Features:
No need to reconstruct the equipment room, use this product remotely to achieve Standalone and centralized management, and it can provide data interface for third-party platform integration
The cloud platform unified management platform supports all the smart devices of Jieti Technology, and can manage up to thousands of nodes by using a graphical interface, so that the interface is simple and the management is clear.
Realize the real-time monitoring of the loss of light, off the network, power failure and instant alarm, convenient operation and maintenance, accurate positioning equipment failure, fast processing
Support standalone web smart and centralized web network management, SNMP network management and remote upgrade function
Fiber port 100M and 1000M Auto-negotiation, high compatibility, easy to interconnect all 100M/1000M optical devices
Support POE function(optional), the maximum power of each port is 30w (802.3af/at)
The power supply adopts 5-12V wide voltage input, and the POE power supply adopts 44~57v wide voltage input, and monitors the power supply status and POE power supply status in real time to realize power failure alarm.
Scientific circuit layout, strong anti-interference ability, electric port lightning protection 6KV, to meet the needs of various occasions
DIP switch supports port isolation and Copper port support work on 10M. POE function can work reach 250 meters.
The working status indicator is complete, and the working status is very clear.